Edna C. Groves
Naperville, IL (Chicago area)
edna@wordsthatendure.com
Link to Edna's web site

Link to read how the Naperville Sun described Edna's legacy work.

Link to read about Edna's love of words, a legacy from her father.

I love the act of writing. I believe in writing as an instrument of self-exploration, understanding and ultimately, healing. I come to Legacy-writing from many facets of myself: I'm a former psychotherapist with twenty-two years of privileged connection to people's stories. I worked with individuals, couples and groups, using the writing process as one means of self-discovery. I am grateful to be able to offer a safe yet stimulating climate in which people can learn, understand, forgive as necessary, and grow...and even laugh now and then.
Since 1975 I've also been an ongoing workshop leader and facilitator, a teacher, a speaker, a life-long seeker, a published writer, and an occasional Wise Woman. I'm becoming cognizant about the challenges of growing older in body as my spirit grows wiser. I'm a wife, mother, and grandmother. I live the same questions that I invite others to explore. I believe that the wisdom of seasoned people is a treasure, and that Legacy Writing connects us to that wisdom. I've known sadness, and have come to know joy.
In addition to my Master's degree in Counseling Psychology, I'm a Certified Sage-ing Leader (from the former Spiritual Eldering Institute). I'm a member of the Heartland Grandmothers' Council, and have taken PeerSpirit Circle training with Christina Baldwin. I'm honored to offer myself in the service of writing our legacies.

Cammy Iverson
Minneapolis, MN; cammyiverson@gmail.com

I believe that each woman has an extraordinary story to tell, and it is my hope and mission to provide a quiet, nurturing place for women to come together to write, explore, and unearth their own stories, in their own words, for their own benefit and for the benefit of future generations.

The legacy story of my great-great grandmother who in 1883 became a physician at the age of 42 has served as inspiration to the women in our family for generations. Faced with cultural and societal obstacles, she pursued and achieved her dream of helping those in need through her medical practice which she continued until the age of ninety. Hers is a legacy story with far-reaching and awe-inspiring elements, an extraordinary account of courage. Women in our family have taken solace in her history for years and have discovered, through her legacy, that the impossible just may be possible.

Originally trained as a registered nurse, I have lived in many different places throughout the United States and Europe, and no matter the location, I have found that women of all cultures and backgrounds share the desire to be remembered and have their stories preserved.

In 2003, I earned a Bachelor of Arts degree in Spirituality and Holistic Studies at Vermont College where my focus was women's spirituality at midlife. There I engaged in independent study on the subject of generativity which intrigued me with the life-changing opportunities legacy presents to all who intentionally seek to record and share their life stories.

I have been the Director of Women's Ministries at Glenkirk
Presbyterian Church in California and I have led women's legacy
groups at First Congregational Church in Sheboygan, Wisconsin.

Just as my great-great grandmother's legacy has inspired women in
our family, your unique story can leave a lasting legacy for
generations to come. It deserves to be told.
Mary Tuchscherer
Orinda & Lafayette, CA (Bay Area); mary@voiceflamewriters.com
Link to Mary's web site


Mary's passion is to teach women to value their life experience through legacy and story. She believes the most important legacy we leave is the wisdom we gain from the stories of our lives. She has been listening to her own life story through self-revelatory writing for decades. This powerful experience has led her to a deep trust in her calling to facilitate legacy work.
Mary has learned through experience that when women gather to share their lives, something magical happens. She provides a safe, creative, healing environment free of criticism and shame. Together women learn to value their struggles, celebrate their strengths, and comprehend their pain. They learn the value of the legacy inherent in the wisdom and richness of their lives.
Mary is a transformative leader who inspires women through her insightful and gentle guidance. Her distinctive services are offered in the San Francisco Bay Area and throughout the country, including an annual retreat on the Big Island of Hawaii. Mary has a Master's degree in Spirituality and Culture and is an Adjunct Faculty member at John F. Kennedy University in Pleasant Hill, CA. She is the founder of Voiceflame Writers. She is trained in the Amherst Writers and Artists methodology and is a nationally certified facilitator with Women's Legacies.
Carla Vogel
Twin Cities area & Rochester, MN; CarlaChai@yahoo.com
Link to Carla's web site

As a storyteller, writer, educator, and community artist my work is deeply rooted in the transformative power of story. Inspired by my Eastern European Jewish roots I write and perform both original and traditional Jewish and multicultural stories.
I am the storyteller-in-residence with Kairos Dance Theater, a program that nurtures intergenerational connections and affirms the role of elders as bearers of culture using the arts to transmit their life experiences. With Young Audiences and East Side Arts Council I work as a professional teaching artist empowering young people in the Somali, Hmong, Hispanic, Jewish, and African-American communities to respect their unique cultures and find their creative voices.

With Intermedia Arts I partner with the visual artist creator of "Talking Suitcases" to facilitate storytelling, art, and oral history workshops for intergenerational groups exploring immigration issues.

I am honored to be bringing legacy to women. I facilitate legacy workshops and intergenerational programs, and work one-on-one with individuals to write their own spiritual-ethical wills.


Marnie Williams
Boulder, CO (Denver Area); marnieawilliams1@gmail.com
Marnie is a certified facilitator with Women's Legacies. Marnie, a creative entrepreneur, facilitates, coaches, and trains professionals nationally. Her philosophy is that personal and spiritual development is intregal in professional development. Marnie is excited to bring her legacy experience into the corporate and non-profit worlds.
Marnie is committed to bringing the legacy perspective to women of all ages, diverse backgrounds, and all walks of life. She brings humor, joy, wisdom, insight, compassion, and authenticity to all her work. She has a degree in Theatre, is a certified Trigger Point Myotherapist, and an ordained minister in the New Order of Glastonbury.
Gretchen B. Wright
Cedar Rapids, IA; gbwright@mchsi.com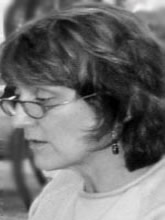 Gretchen, writer and artist, is mother to two teenaged children, step-mother to two adult children, and "Oma" to four lively young grandsons.

Her legacy work with women expands the writing experience to include a visual component enriching their celebrations of foremothers and themselves. She creates multi-media altered art and collage.

Raised to value her family's genealogy and oral history, Gretchen was blessed with many rich stories from the past. As a parent herself through marriage and adoption, she now appreciates a broader definition of "family," and relishes the beauty of our interconnected legacies.
She holds an MFA in Writing from Vermont College of Fine Arts.
Judy Young
Minneapolis, MN; griefguru@hotmail.com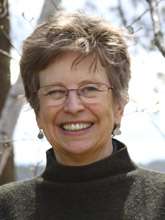 I came to legacy writing from an interest in ethical wills. Recently retired from a hospice career, my special interest is in grief counseling. In my experience, family members often express regrets that they never asked their loved ones questions about life history. They are not sure what shaped their loved one's values and beliefs or the meaning given to adverse or exceptional life events.
Legacy writing is a way to mine our memories for those people, places and events that shaped us. Once encouraged to write stories and their meaning, legacy letters are a natural gift we give the next generation.
I have special interest in facilitating women on retreat and seniors to write letters now – not just one final all-encompassing document. I also enjoy working with parents on Love Letters to our Kids – letters of affirmation for who they are in the present.
Let me help you explore this easy way to remember and to share the wisdom you have garnered as you live your life. Everyone has stories; everyone has made meaning of what happened; everyone has inherited legacy, and everyone can share legacy.